Horsham Pubs
This website is a guide to pubs in or nearby Horsham, West Sussex.
Update 17-5-2021: From 17th May, as part of the easing of COVID-19 restrictions, pubs can open for indoor eating and drinking at tables. Please note that the Rule Of 6 applies. This means no more than six people in a group unless it is two households meeting. Many pubs are only accepting people who have booked a table. Please check opening dates and bookings with each pub.
The site originally developed from an interest in cycling to pubs in and around Horsham. That was fun but the main focus of the website now is the pubs. They are a personal choice. The pubs that I like.
The Pubs has a complete list. I've also categorised the pubs according to what I know about each.
During the COVID-19 lock-down period, many local pubs and breweries started home delivery. I've made a list of these on the Beer Essentials page
Search the website to find a pub or a location and there are blog posts about pubs, beer and breweries.

Featured Pub
Greets Inn - Warnham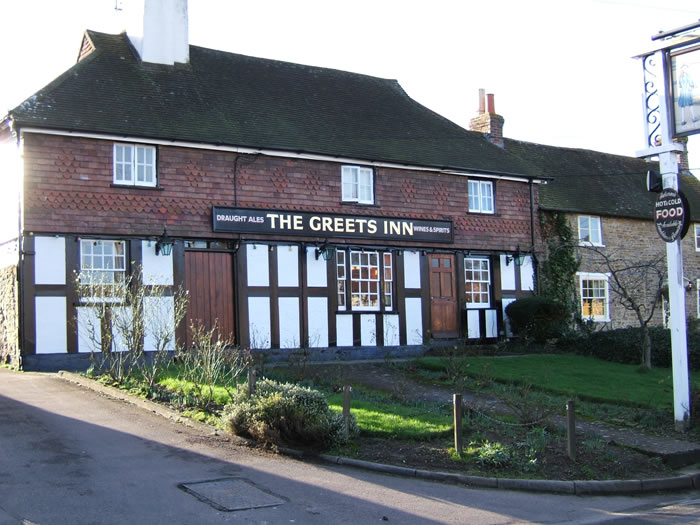 Check out these other sites:
Read about some cycling routes near Horsham with Clive Goes Cycling.
Need a website? Contact CVW Web Design for web design in Horsham.