Horsham Beer Festival tickets available in June
10 May 2014 by Clive Walker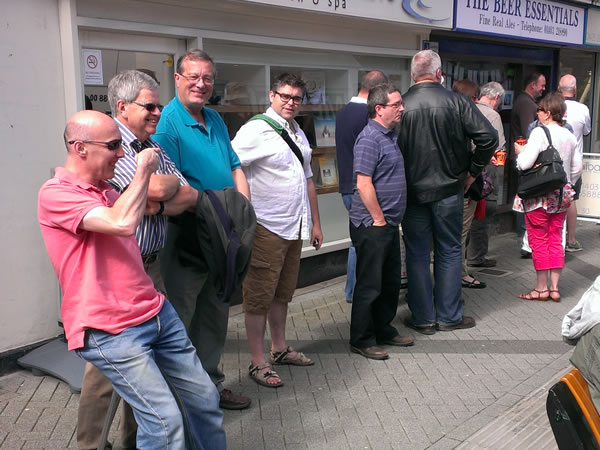 There are only a few weeks to go before one of the hottest dates in the Horsham calendar. No, not a town centre event with thousands of people but the day when tickets go on sale for Horsham Beer Festival!
The Beer Festival takes place on 13th and 14th Septembr 2014 and is always sold out months in advance. So tickets are a hot item amongst Horsham beer lovers. And there are no ticket sales on the door of the Festival which means that the first day that they go on sale is a date in many people's calendars. Well, it's in mine at the very least.
This year, tickets are on sale from 10am on 7th June at The Beer Essentials in East Street. I'll be there before opening! Along with several other people I suspect.
I spoke with organiser Gareth Jones today and he promised me several new beers at the Festival, including ales from new Sussex breweries, amongst the 50 or so beers that are normally available. Sounds great!
So, see you in the queue for tickets on 7th June!
Comments
Comments are OFF for this post.