Beer of the Month: January
08 January 2019 by Clive Walker
I'm planning to write a Beer Of The Month post every month in 2019. Each beer will be one that has made a big impression on me in preceding weeks. Mostly, I'm guessing this will be a beer that is local to Horsham and in pubs and taprooms nearby. However, I may try a few Sussex brewery tours this year so beers from (slightly) further afield are also possible.
So, let's get on with it! Beer Of The Month for January is ....
Noël by Chapeau Brewing
A dark ruby ale, ABV = 6%
At the Chapeau taproom, it's £2.80/pint
I've not tried all the beers from Chapeau but this is my favourite. It's a slightly sweet and spiced, dark winter ale made with cinnamon and cloves. The combination of sweetness and its spicy aroma works really well. It has a lovely dark red-brown colour too.
It's not exactly a session beer at 6% but I found it very drinkable. For me, it's a welcome change from the hoppy beers that are very popular these days.
Noël is available in bottles, or in 5L or 10L bag-in-a-box containers, or straight from the cask at the brewery. This is a winter/Christmas ale so you'd better get to the brewery quick if you want to try some!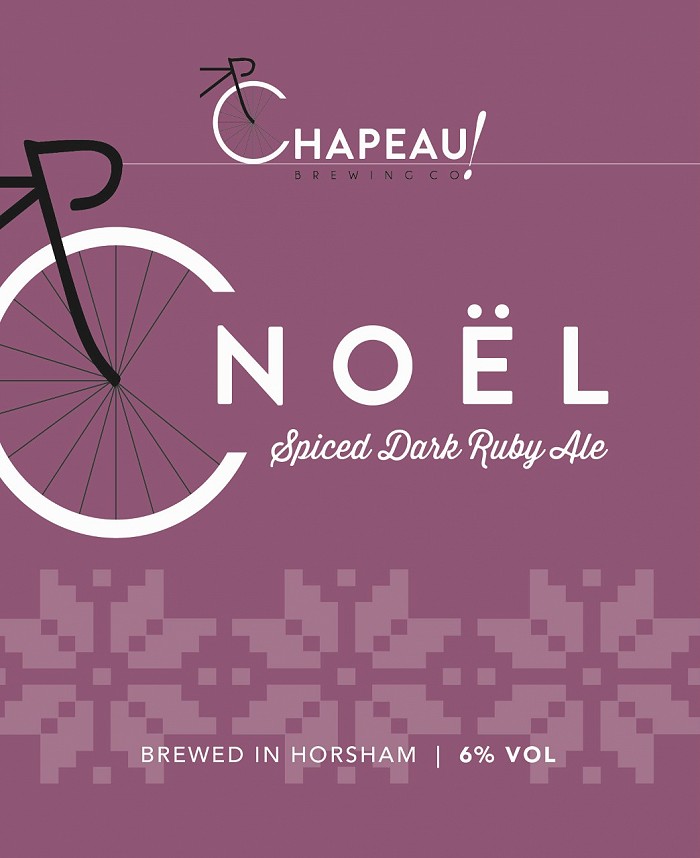 Comments are OFF for this post.