My first visit to a Sussex Bottle Share evening
05 April 2019 by Clive Walker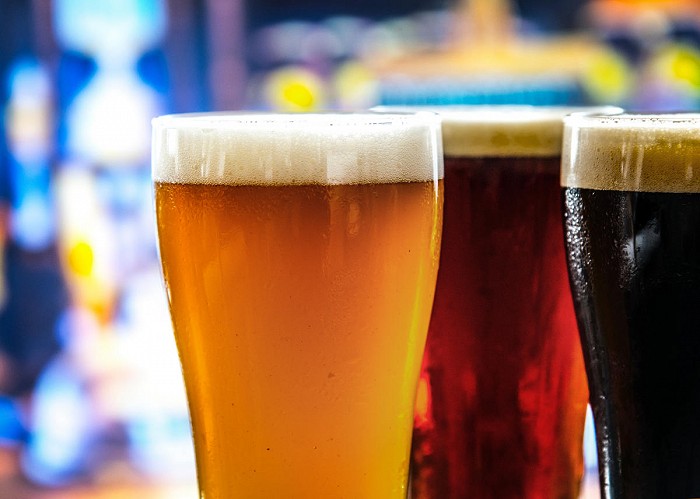 Sussex Bottle Share is a beer tasting event that was created by Rach Smith in January 2018. I'd heard of it but never managed to get to one of their evenings before now. However, yesterday, Sussex Bottle Share was held in the Malt Shovel in Horsham and I went along to see what happens.
It's a simple idea and it works very well. Each person brings along a beer, normally a couple of bottles or 2-3 cans, and the group tastes each in turn.
The Sussex Bottle Share events have been held in different venues. In places such as wine merchants, breweries and pubs. I think that's a good thing as well. Try new places, try new beers!
You might think that a pub would not be too keen on people bringing their own beer but at last night's event, we all bought more drinks and pizza from the pub as well. So, everyone gets something from the evening. Many thanks to the Malt Shovel for hosting the event.
At the Horsham evening we tried 10 beers. We tasted between a quarter and a third of a pint of each. I like this tasting approach with smaller measures and a variety of beers.
I was a bit worried about what to bring because my beer (Good Things IPA) was not especially rare or unusual in taste. However ....
It's not about who can bring the rarest beers, it's about socialising, learning a little bit along the way and having a damn good time.
The beers were very different, starting with a Peak Ales Bakewell Best Bitter through to a Founders Canadian Breakfast Stout (11.6% ABV, blimey). And with a variety of ales between, including a Saison and a red ale. Something for everybody!
Here's a complete list of the beers:
Peak Ales, Bakewell Best Bitter
Good Things IPA
Wylam's Hickey the Rake Pale Ale
Kernel Brewery, Dual Runnings
Sussex Small Batch, Tiramisu Stout
Marble Beers, Blended Red Ale
Beavertown's Uptown Monk
Plateau Brewery Saison Anniversaire
Toppling Goliath, Double Dry Hop Pseudo Sue
Founders, Canadian Breakfast Stout
The evening was chatty and I tasted beers that were completely new to me. Some were not to my taste but that's not really the main thing. I met new people, tried new ales and talked about beer. All in all, it was a very enjoyable evening!
Many thanks to Mal Thornton for keeping me in the loop about the event. And Rach Smith for the invite.
Comments are OFF for this post.