Recently visited: The George and Dragon
26 April 2011 by Clive Walker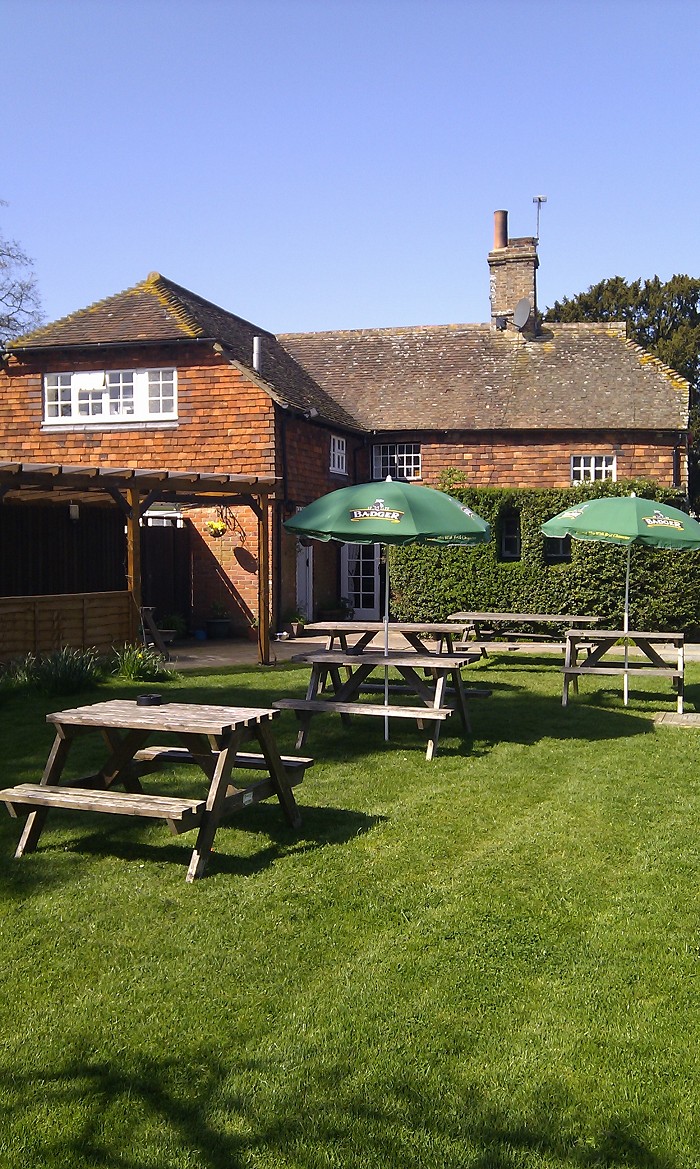 Every so often, I get asked about my favourite pubs near Horsham. Of course, I love them all (!) but there are some that I visit more often. Here's one that I've been to recently.
The George and Dragon in Dragon's Green is a lovely pub on a quiet road in Dragon's Green; that's between Horsham and Shipley, only a few miles from Southwater.
The pub is a traditional pub with a small bar with flagstone floor and a large grassy garden that's ideal for a few beers on a summer's day. The garden feels great to me because it's a wide open space [it's a lot bigger than the picture]. The pub is on one of my regular cycle routes so that's another reason why I love the place!
The pub sells Hall and Woodhouse beers and I tried a pint of Hopping Hare when I was there a few weeks ago. Very nice it was too.
Comments are OFF for this post.